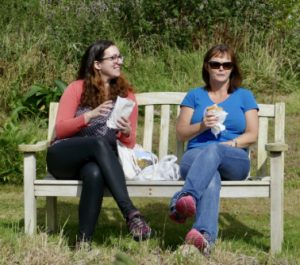 In Search of Tywardreath knows that in order to fulfill its mission it needs to work with others, and since it was established in 2017 it has made informal approaches to the Parish Council, Old Cornwall Society, Age Concern, St Andrew's Church, Well Street Chapel, Fowey Museum, Tywardreath Primary School, Cornwall Wildlife Trust, Cornwall Heritage Trust, the Trevithick Society, Kresen Kernow and the Universities of Exeter and Plymouth.
This website owes its existence to a partnership with the 
University of Plymouth
 and the support from the European Social Fund's 
Innovation for Higher Skills Programme
. The site will develop with a virtual exhibition of documents, images, maps, data and text so that it includes material from the site of a 
Roman
 settlement, a Medieval 
Benedictine Priory
, an 
English Civil War battle site
, what was at one time the 
second biggest copper mine in the world
 and a 
mansion
 built by anassociate of Garibaldi, the republican general who helped form modern Italy. The partnership between the University of Plymouth and the European Social Fund's Innovation for Higher Skills Programme was arranged by 
Jo Byrne
 (pictured above right). She found 
Anna Somner
 (left) who is working on her master's degree which involves creating the virtual exhibition which will become a component of her master's degree.