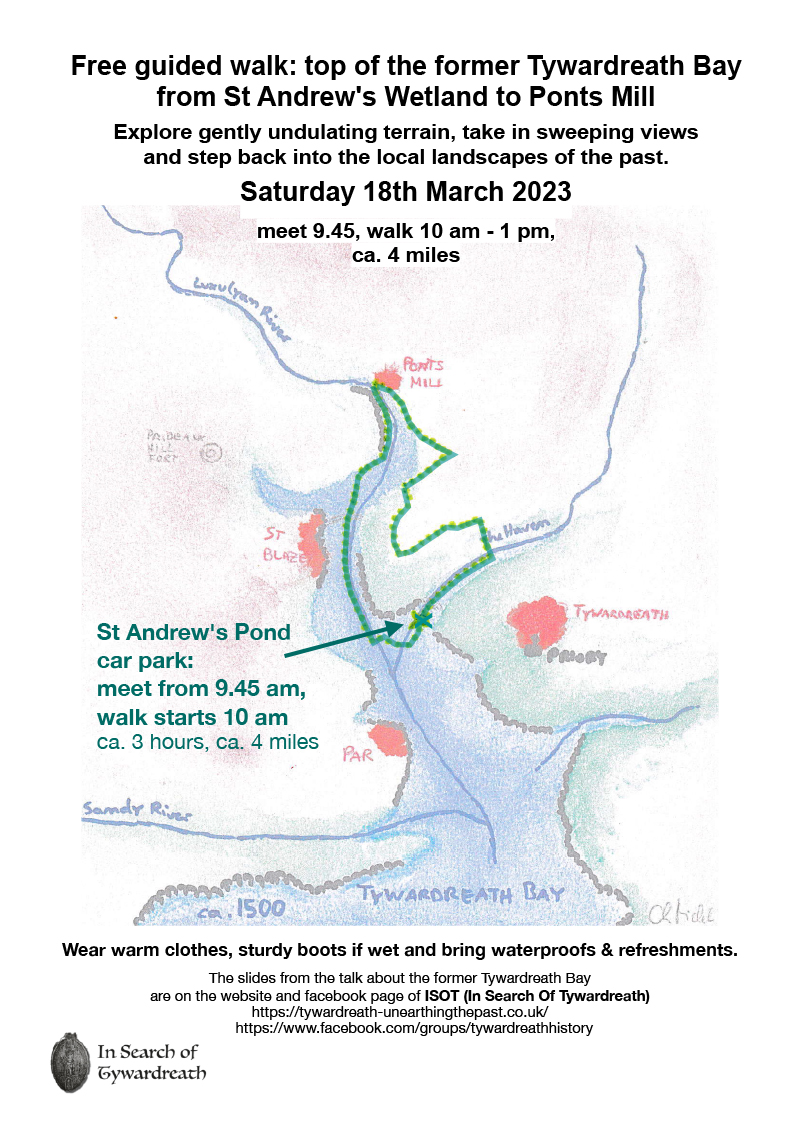 The 18th March walk will start at St Andrew's Pond at 10 am (meet from 9.45).
We are going via the Saints Way and Kilhallon to Ponts Mill and back, exploring the furthest inland parts of the former Tywardreath Bay.
The route is off main roads as much as possible, taking in many beautiful sights, in addition to the imaginary travel back in time.
The alternating delivery of information by Dave and myself proved to be popular during the walk in February.
If you can make it, please attend and enjoy the walk with us.
Many thanks
Chris